We're a group of socially and environmentally minded young professionals (currently 4 of us but looking to expand) that are looking to buy a home together as a cooperative in the Oxford area.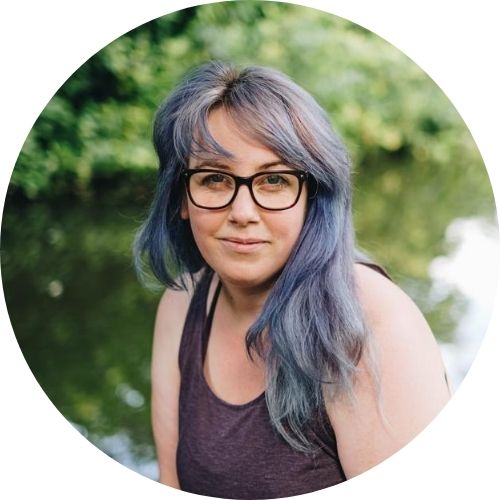 Executive Assistant & Yoga Teacher
Katie is highly motivated both through her work life and beyond and brings with her a super skill set to support teams effectively within Oxford and across Africa who are working to develop accelerators alone and in synergy with each other to reach multiple Sustainable Development Goals (United Nations) to improve the lives of adolescents in resource-limited settings. Outside of her day job Katie is a trained yoga teacher and is working to create inclusive and accessible spaces for people to practice yoga together. She is particularly interested in people-centred classes and empowering students to find agency within their practice. Katie uses these classes to fund social justice work; providing accessible prices to those who couldn't usually afford yoga and through supporting vulnerable people and providing free yoga through local charities.
Katie loves to bring people together to create community, work towards common goals, projects, and share the highs and lows of life with people. She is working towards low impact living and environmentally sustainable living, whether this is through growing food on the allotment or within the communities she is a part of. Katie sees the Hazel Cooperative as the heart of her life, from which they can radiate ideas and love outwards both individually and together.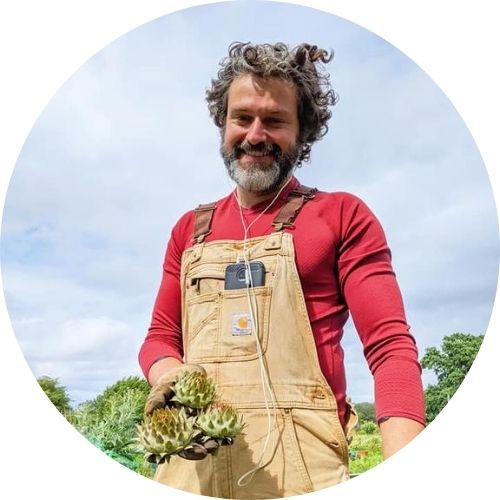 Director at an Environmental Non-Profit
Bradley hopes to make the world a bit better than he found it in the small ways that he can. Despite moving around through much of his adult life, he is making England his home and hopes to build and support a community and family by living his values socially and environmentally.
Bradley was born in the mountains of West Virginia in the United States and grew up sailing on Chesapeake Bay in Maryland, leading to a lifelong love of nature and the water. He has lived in the UK for over five years after a few years in France and other countries before that. He spent 15 years in the U.S. Coast Guard serving on ships in Alaska and Hawaii and protecting marine resources, especially fisheries. After leaving the Coast Guard, he expanded on those skills working for an intergovernmental organisation and then co-founding a non-profit here in the UK to help countries and the private sector with intelligence on environmental and labour compliance in the fisheries sector, as well as supporting the protection of maritime war graves and monitoring greenhouse gas emissions from ships, among many aspects of maritime monitoring.
Outside of work, Bradley tries to live a low impact life and contribute positively to society. He volunteers with political campaigns, tries to grow as much of his own food as possible, and explores new bread recipes. He is especially keen on encouraging a variety of vegetables along with companion planting and wildflowers that encourage local fauna (especially pollinators). He is keen to help grow the Hazel Cooperative to enable a low-impact housing community of socially and environmentally minded peers that can help each other grow together along with the community.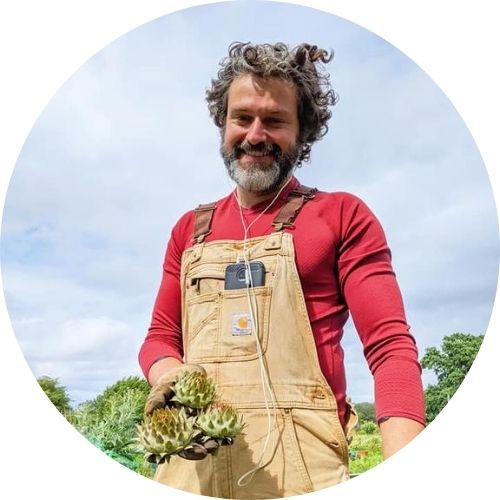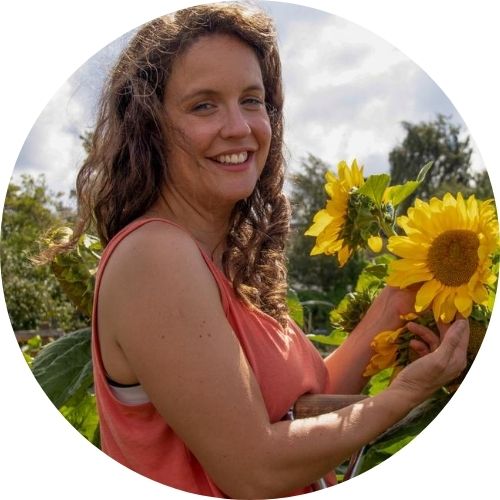 Graphic Recorder, Illustrator & Environmental Activist
Zuhura was born in Tanzania, and grew up in Essex. She was surrounded by social justice causes from a young age, primarily the Anti-Apartheid movement. She studied International Relations at the London School of Economics and Political Science and lived in Tanzania, Mongolia, Mumbai and London for around four years. She held a number of jobs in the International Development and social finance sectors for around a decade during that time. In 2015 she left London for Oxford and taught herself to be a graphic recorder – so she draws out the ideas and concepts that groups of people talk about, live while they talk, using a combination of pictures, symbols and words. She now draws live on Zoom and also makes rich pictures and animations. 
Zuhura currently lives on a boat in Oxford and loves river swimming, being super active in the Oxford community, and is very active in Extinction Rebellion and a variety of local low carbon groups/similar causes. Zuhura sees the Hazel Cooperative as a beautiful eco-base which gives members the support and foundation from which to build their best lives and positively change the world in whichever way they choose.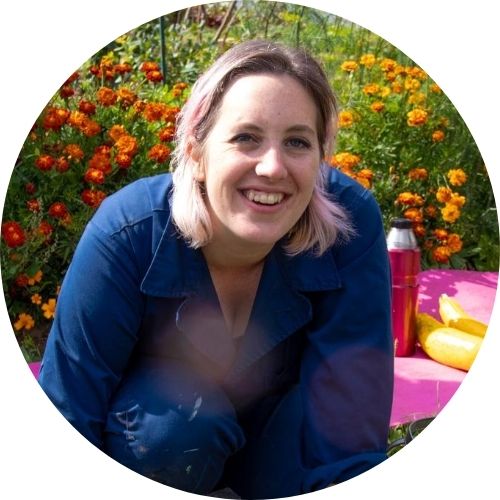 Communications Officer & Artist
Claire is a creative problem solver who loves to work with her hands and work within a fun and ethical community. She was born in the Topeka, Kansas and has dual nationality in the US and the UK. She grew up in the mountains of Nepal until the age of 10, then spent the rest of her childhood in the Mid-West in the United States. She developed a deep love of music and artistic expression, getting her Bachelors Degree in Commercial Music before moving to the UK. 
She pursued a professional career as a musician for several years before finding a new passion in helping to support small businesses and social enterprises in the Oxford area. She has worked freelance for multiple independent businesses and social enterprises, most notably Independent Oxford and Makespace Oxford as well as working to revitalise a local organic food delivery organisation, Cultivate, by revitalising their online systems platform. She is passionate about helping others to achieve their goals which inspires her to constantly be developing new skills and growing her community.
Outside of work, Claire is very creative and is involved in multiple music and art projects and loves to cook and work in the garden. She helped to found an intersectional feminist poetry group and is working on developing her skills in art and graphic design. She enjoys working toward self-sustainability by growing food in the allotment, advocating for environmental and socially conscious policies, and supporting her local community. She is keen to develop the Hazel Cooperative into a hearth for forging creative and innovative ideas and developing a community of solidarity and mutual support.